If you aren't looking at the MiR line of AGVs, you may be missing out…
The MiR line of AGVs has such a broad appeal, it's easy to understand why they are one of the most ambitious mobile robot manufacturers in the world.  The foundation principals of the MiR platform are simple: provide an affordable AGV solution that is easy enough for in-house personnel to manage, but is advanced enough to meet the needs of world class manufacturers.  Enter, the MiR500.
Critical specs
The MiR500 is designed to meet the demands of a wide variety of users.  Here are some of the quick hot spots that make this unit so attractive:
500 kg carrying payload capacity, 1,100 kg towing payload capacity
Length: 1350 mm
Width: 920 mm
Height: 320 mm
Weight: 250 kg
Load surface: 1300 x 900 mm
Battery run time: 8 hours
Max speed: 2 m/sec
Ramps and inclines: 5% incline of 10 meters with 0.5 m/sec
Charge time: 1 hour
WiFi accesible
I/O: Ethernet connection with Modbus protocol, 4 inputs 4 outputs
On-board SICK Microscan 3 safety sensors
On-board 3D camera.
Pallet lift height: 60 mm in less than 7 seconds
Off-the-shelf ready
One of the most impressive features of the MiR500 is how ready it is, right out of the box.  When you look at the specs above, this unit rolls out with the goodies already attached.  The SICK motion sensors are integrated into the unit in a way that is not only aesthetically pleasing, but also protects one of the most vital pieces of on-board equipment.  There are also four e-stops already integrated into both side of the MiR.  The two integrated 3D cameras allow for object recognition 30-3500 mm above the floor.  Showing up with 8 I/Os also helps keep your integration costs down, as additional components can are ready to be added right out of the box.  This is a welcome addition for integrators end users alike, as it helps keep programming and hardware costs to a minimum.  Combine all of that with some of the simplest training software known to the industry, and this unit is as close to plug and play as it gets.
Did someone mention software?
Training the MiR is not only simple, but dare we say it's fun as well.  Even if you feel like the pace of technology has left you wondering where yesterday went, it will seem like the folks at MiR read your mind.  Using little more than a tablet and simple software, the MiR allows you to guide it through your work area during a training/programming session.  While the unit is moving, the sensors are mapping the area and compiling a physical layout of your shop.  From this little tour, the MiR will now have a complete map of the area available to it for transport and mobility.  From there, you can identify points for loading and off-loading.  No need to worry about variable traffic either, the MiR's area sensors keep it alert to all moving hazards and obstacles while in transit, making this an incredibly user-friendly solution.
Lift it or tow it
There's more than one way to move something around, and the folks at MiR know this.  Equipped with a 60mm lift capacity, the MiR can park itself underneath a slightly elevated load, lift it, and carry it off to the next destination.  Utilizing a simple pallet stand, the MiR's low surface height allows for loads to be safely placed and easily transported.  This is adaptable not only to pallets, but also carts, tables, racks, and more.  If you prefer to tow the load, MiR offers an adaptation called the MiRHook which makes cart hook-up a breeze.  This also increases your payload capacity to 1,100 kgs.  And don't worry about cart identification; with the on-board 3D camera, tagging and identifying your carts has never been easier.
Pulling it all together
The MiR500 truly is a highly adaptable and versatile solution for a variety of users.  With so many features right out of the box and such easy to use software, this unit could be your next AGV solution.  See the media below for more information about this amazing new product, and don't hesitate to reach out to us for more information.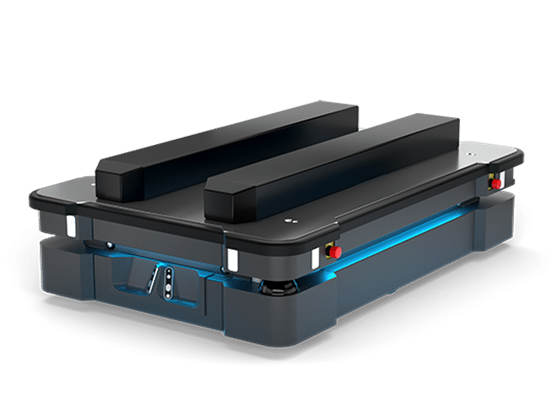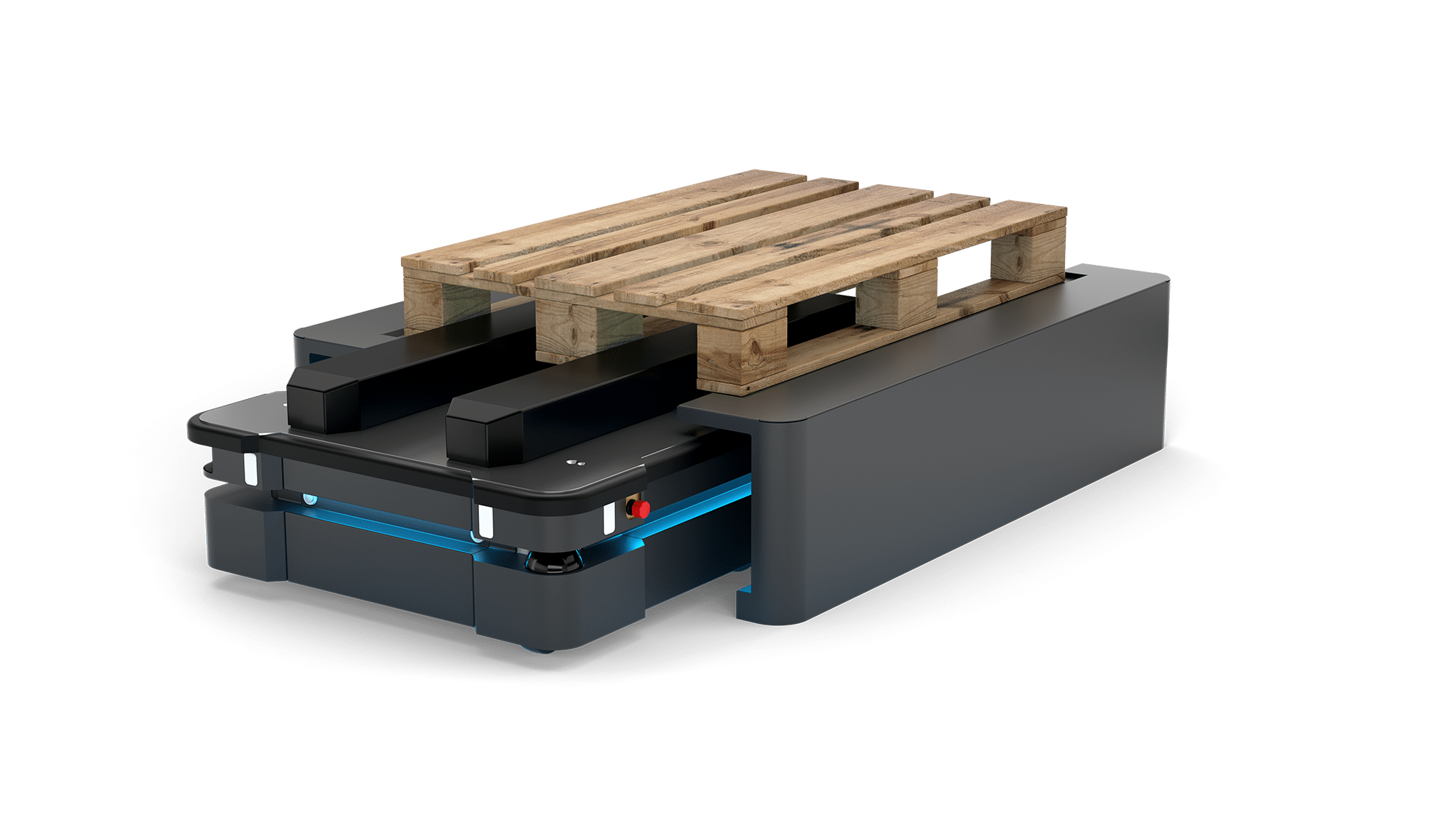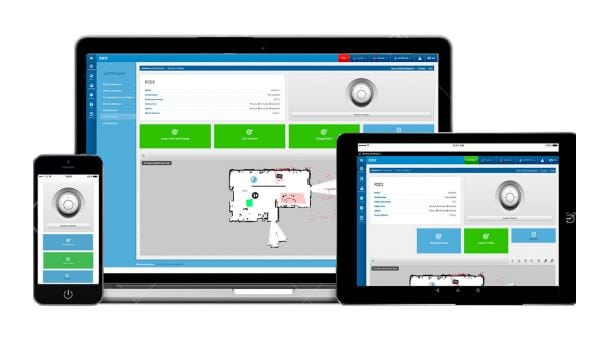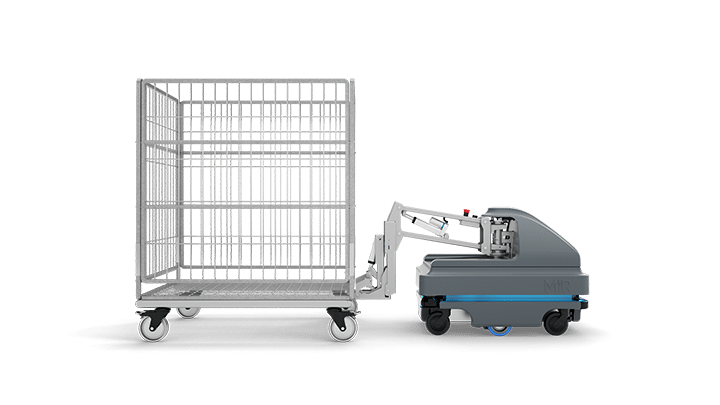 Contact us for a project evaluation today, and find out if a new MiR is right for you!