Single-Arm SCARA Robots Fill Industry Void
Single-arm SCARA robots are making a big – surprisingly affordable – splash in the automation industry.  The robots are filling an interesting void: applications that do not require the functionality of a six-axis robot, but require speed that exceeds that of the collaborative segment.  Functioning  in 3 axes – and at very high speeds – these robots are essentially an update to an older generation of cartesian robots.  The mere mention of cartesian robots can seem like we are talking about something that has run its course and is now out of date.  However, one doesn't have to look long to see that this segment of robots can serve a wide array of applications.  If you haven't taken a closer look, the time is now.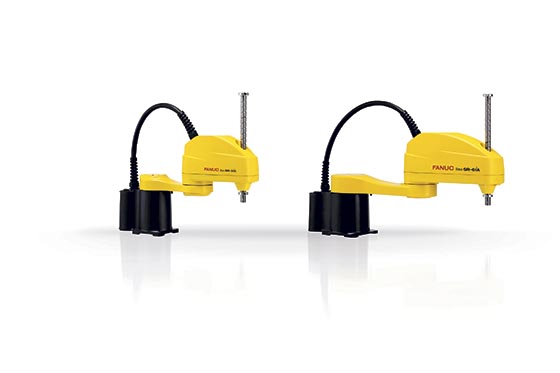 The Functionality You Need
There are a surprising amount of applications that can be accomplished with these robots.  In fact, if one really thinks about a lot of the pick and place applications that robots are tasked with fulfilling, the picture of where these robots fit into the market start to come into focus.  Very often, the bulk of what a user wants to accomplish is the elimination of a human being performing a repetitive task.  Nine times out of ten, means we are looking to pick something up and place it somewhere else.  Now, that alone can seem like a bit of an over-simplification.  But, just think about that…where could that be used?  Here's where…
Machine tending
Inspections
Assembly
Packaging
Screw driving
Outside of welding, painting, and some other heavy-duty functions, this covers a huge section of the robotic market.  While collaborative robots certainly have their place, their lack of speed can often leave a user feeling like the price tag got the best of them.  Certainly, this isn't always true.  We are big fans of collaborative robots here at PTI, but we also know that it is important to choose the right application.  On the same token, six-axis industrial robots aren't exactly for everyone either.  While their capabilities and speed are unmatched, they remain particularly suited to more demanding applications.  In these cases, users are left to pay more for a higher-end robot, only to utilize a fraction of its potential.  This leaves a spot somewhere in the middle, where a lot of applications fall, that has been without a great deal of attention for some time.  It is at this crossroads that the single-arm SCARA solution really lies.  By utilizing the most basic of functions, with an emphasis on speed and accuracy, the single-arm SCARA robot can effectively tackle several applications that were previously looking for a good robotic solution…and they do it affordably.
Priced to Move
Many of you reading will be interested in this part.  If you were wondering where this would fall on your corporate requisition form, you're in for a treat: these units are surprisingly affordable.  For as little as $16-20k, one can get a single-arm SCARA in the door.  As with most robotics application, you do well to bring in a professional for your total integration.  However, this price tag is giving integrators in edge in a market currently dominated by collaborative solutions that cost easily 30% more (and that's on the low end).  Users can leverage this price advantage to get more out of their total solution.  If an integrator can take advantage of a lower cost option for the hardware, the end user can apply the skills of the integrator more effectively to deliver a truly turn-key solution.  Not only is the solution effective and affordable, it makes sense in an industrial setting where speed and accuracy are paramount.  For that matter, it makes sense even in places where those metrics aren't paramount.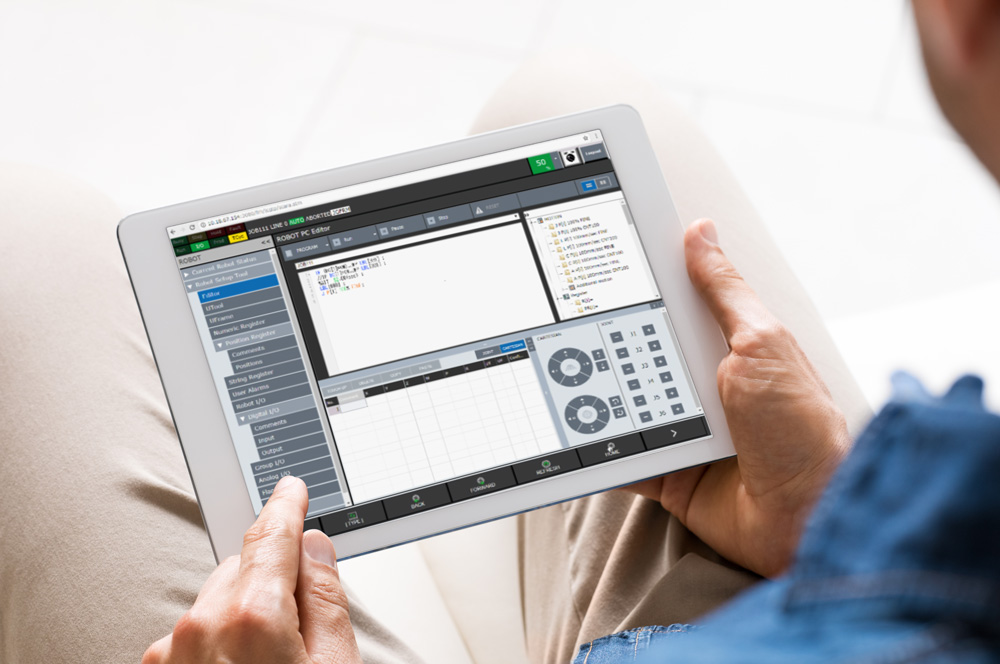 Simplifying Controls
The controls on these robots are generally being done via tablet.  This is a boon for users as they wish to interface with their system without too rigorous a training course.  By allowing access to the robots with a familiar and abundant form of technology, users get an immediate sense of ease and understanding.  In the end, this is good for everyone.  Integrators (like us) needn't worry about losing their jobs in the way of being replaced by a laptop.  That kind of paranoia would run a little contrary to the entire philosophy of automation integration, where are regularly telling workers that the technology is here to help them, not replace them.  If we are going to sell it, we should probably believe in it.  Nothing could be more true with this friendly style of interface.  We believe that users and integrators alike can only benefit from an interface that is easier to learn, easier to use, and easier to hand-off after an integration is complete.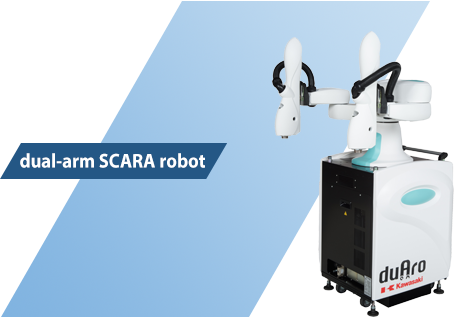 What's That Two-Armed Creature?!
Oh, you must mean the Kawasaki duAro.  Well, it turns out that despite being capable of collaborative robot functions, the duAro is also a fully functioning, high-speed SCARA as well.  The only difference?  It's got two arms.  Certainly, one can effectively put two single-arm SCARA robots in sequence, just about anywhere really.  The duAro comes in at a price point more than competitive with two separate units, and also boasts a paired unit that's mobile to boot!  There are too many benefits to this unique class of robot, so just click the link up there and get the full experience.
Want More Info or a Free Evaluation?  Contact Us!